Technical Support Engineer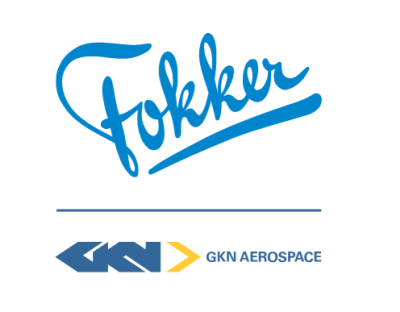 Bedrijf

GKN Fokker ELMO

Type

Full-time

Locatie

hoogerheide

Branche / Vakgebied

Aeronautical Engineering, Luchtvaarttechnologie, Precision Engineering, Techniek & Engineering

Vereiste taal

Nederlands
Omschrijving
With almost 2400 employees, GKN Fokker ELMO is part of GKN Aerospace and stands for a high level of quality, innovation and excellent performance. GKN Fokker ELMO is a leading company in design, manufacturing and support of Electrical Wiring Interconnection Systems (EWIS) for Aerospace and Defense programs. Our tools and processes support our customer's in the development of EWIS.
GKN Fokker Elmo Engineering plays a major role in EWIS aircraft design and development projects, such as the F-35 Lightning II (JSF), Airbus A220, A320NEO, A330NEO, Boeing 787, and numerous aircraft engine programs, such as the P&WC Geared TurboFan engine applications (A220, A320NEO, Irkut MC-21, Gulfstream G500/ 600, Dassault F6X, Embraer 170E2/ 190E2, etc.). Engineering department of GKN Fokker ELMO is seeking to expand her workforce with:
Technical Support Engineers, Hoogerheide – The Netherlands
As a Technical Support Engineer within the EWIS components and environmental testing discipline, you are primarily engaged in validation and verification activities of EWIS components and EWIS constructions. The objective of these activities is that we are able to demonstrate to ourselves, our customers and the airworthiness authorities that our EWIS design is safe for use in aerospace applications.
Initiating task and responsibility
Within the wide array of activities you will start as part of the team that focusses on monitoring and logging component design changes, next to determining the impact of such design change on the qualified EWIS it is used in.
As the point of contact for internal organization, component manufacturer and customers, you will manage the process of change evaluation and impact determination. When change and impact are understood you will provide the organization a recommendation on next steps for acceptance or rejection of the changed component and further administration of findings for future reference. Upon request from stakeholders in the internal organization, you may be requested to provide a budget estimation for the recommended activities (expected hours / out of pocket cost / lead time involved).
Communication:
As point of contact you will be invited to, or organize yourself, meetings with relevant departments within the wider GKN Fokker ELMO organization, component manufacturer and affected customers.
Your profile:
Successfully completed a technical Bachelor, preferably aerospace, electrical or material orientated
High attention to detail and strong analytical skills;
Proactive and problem solving attitude;
Excellent social and communication skills;
Good communication skills in English and Dutch;
Excellent knowledge of MS office and preferably knowledge of BAAN (or other ERP systems).
Information / Applying:
Information with regards to the recruitment procedure: Interviews are to be scheduled for March 2022. WFS PRO takes care of the hiring process of this position. If you are interested or have any questions, please contact Puk Steenbergen (+31 6 27118339). If you want to apply, please send your resume + motivation letter to p.steenbergen@wfspro.nl