Traineeship: EWIS Functional design engineer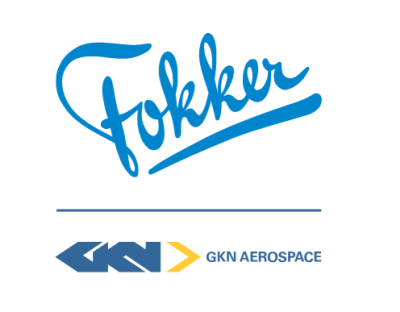 Bedrijf

GKN Fokker ELMO

Type

Traineeship

Locatie

hoogerheide

Branche / Vakgebied

Aeronautical Engineering, Luchtvaarttechnologie, Precision Engineering, Techniek & Engineering

Vereiste taal

Nederlands
Omschrijving
GKN Fokker Elmo (FE)
With almost 2400 employees, GKN Fokker Elmo is part of GKN Aerospace and stands for a high level of quality, innovation and excellent performance. GKN Fokker Elmo is a leading company in design, manufacturing and support of Electrical Wiring Interconnection Systems (EWIS) for Aerospace and Defense programs. Our tools and processes support our customer's in the development of EWIS. Working primarily at Fokker Elmo in Hoogerheide – The Netherlands, or abroad at the customer (depending on the opportunity), we offer a challenging start of your career within an international environment in which we use state-of-the-art technology in an organization with a unique history in the field of aerospace.
Fokker Elmo Engineering plays a major role in EWIS aircraft design and development projects, such as the F-35 Lightning II (JSF), Airbus A220, A320NEO, A330NEO, Boeing 787, and numerous aircraft engine programs, such as the P&WC Geared TurboFan engine applications (A220, A320NEO, Irkut MC-21, Gulfstream G500/ 600, Dassault F6X, Embraer 170E2/ 190E2, etc.). New EWIS development are rapidly coming up, with the focus on more sustainable and electrical solutions and the expected change in travel behavior. In line with this trend we are participation in new programs, such as new (Hybrid) Electrical aircraft, Eviation and Urban Air Mobility (UAM) vehicles. This will require new junior Engineers in the area of
Traineeship: EWIS Functional design engineer
The EWIS Functional design engineer is taking care of the interconnections inside the EWIS wiring bundles. Working together with the customer in the definition of the main routing architecture of the wiring through the whole aircraft and gathering aircraft systems interconnection data are key. The selection of parts, materials and constructions will end up in the detail definition of the wiring bundles. Data management of the "from-to" data, wiring sizing, connector sizing, pin allocation is highly automated and performed in our WDMS tool.
Qualifications
Affinity with EWIS in aircraft and -engines;
Working in a multidisciplinary team for different aircraft and/or engine wiring projects;
Ability to learn on-the-job;
Design & development of wiring harnesses;
Perform in-depth root cause investigations;
Interested in design processes and methods;
Currently living The Netherlands.
Soft skills
Teamwork: Able to work proactively in a small team taking responsibility for assigned tasks and willing to support other team members in achieving team targets and deadlines;
Results-driven: Able to plan own work in line with project schedules, report progress regularly and timely and report technical issues potential delays or risks;
Communication: Fluent English in speech and writing, ability to communicate clearly and concisely (including technical reports) with flair and forthcomingness.
Profile
Bachelor's degree or equivalent in Aeronautical, Aerospace, Mechanical or Electrical Engineering or a similar subject field;
Bachelor's degree or equivalent expertise level obtained through appropriate work experience in subject field;
Traineeship
A personal traineeship of 6-9 months, starting date (to be determined, also based on your availability), will be part of your introduction at GKN FE Engineering while performing work in parallel with support from a supervisor from day one.
Information / Applying
WFS PRO takes care of the hiring process of this position. If you are interested or have any questions, please contact Puk Steenbergen (+31 6 27118339). If you want to apply, please send your resume + motivation letter to p.steenbergen@wfspro.nl.