Warranty engineer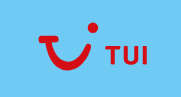 Bedrijf

TUI

Type

Traineeship

Locatie

Oude Meer

Branche / Vakgebied

Aeronautical Engineering, Luchtvaarttechnologie

Vereiste taal

Engels, Nederlands

Start op

01 september 2022
Omschrijving
Do you want to experience what it is like to work in an airline engineering environment?  We are looking for you!
The Continuing Airworthiness department is responsible for the control of the Aircraft Maintenance Programs and the review and implementation of Airworthiness Directives and Service Bulletins. The department also manages the configuration of the aircraft in its fleet and performs aircraft health monitoring and the aircraft reliability analysis. The department is also responsible that all work is planned and technical records are collected and properly stored. The Continuing Airworthiness Department frequently liaises with planning and engineering departments within the TUI group. 
TUI fly NL runs a warranty program to analyze component replacements and claim warranty for defects that arise during the operation of the aircraft. By doing this you are analyzing work orders with defects and also learning about delays and disruptions. You are an important link in our organization to step up and claim warranty but also inform the organization of repetitive defects and reliability issues in order to take corrective and preventive measures. Data is collected from the operation such as the reported defects in the Aircraft Technical Log system and component replacements. 
During the internship you will:
Review Aircraft Technical Log, Defect Reports and Work Orders for component replacements for warranty claims and reliability analysis;
Manage warranty claims process and report on a monthly basis;
Analyze delays and defects, making use of aircraft maintenance manuals, system descriptions and reliability information provided by the OEM. Understanding system behavior and failure modes;
Analyze delay and reliability reports and advise engineers if reports are incomplete or inconsistent with data  gathered from the warranty and reliability process;
Interact with system engineers, logistics, planning and our maintenance organization to seek reliability improvements and to confirm warranty claim data;
Work on a separate subjects related to the work above or other issues that arise.
Requirements
You are a HBO student Aeronautical Engineering or Aviation;
Fluency in Dutch and English in word and writing is mandatory.
You are willing to go for the extra (s)mile.
You are pro-active, analytically strong and independent.
You are highly motivated to work in a dynamic airline environment and have the communication and social skills that go with it.
You are able to retrieve and analyze data accurately using all available documentation and are able to propose realistic and cost effective solutions.
Can apply their aeronautical knowledge in a practical and pragmatic way, understanding the theory and be able to understand the airline maintenance environment;
More information
To apply for the internship click on the following link:  careers.tuigroup.com/job/84201_nl
Do you have questions about this internship? You can send a mail to: recruitment@tui.nl